Have you wondered about costs, timing and resources?
True-Kare has de ability to supply the both hardware and software offering a comprehensive service.
Establish a meaningful engagement with your clients and end-users improves the outcome of their care through a secure support service and drives down the overall costs.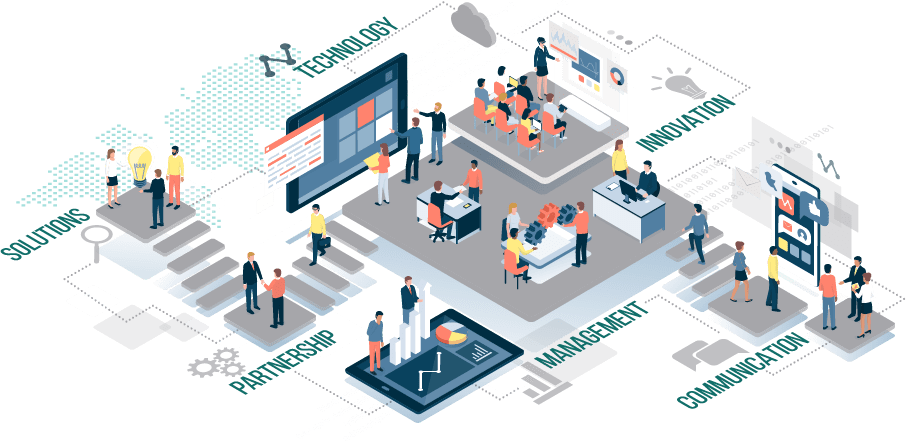 At True-Kare we know how to give the necessary support to people. We spend time understanding the needs of our clients, and their users, to determine the most appropriate and personalized service.
True-Kare service was developed to simplify people's lives, to offer a complete but simple way of taking care of the loved ones.
Our service consists of the provision of our technological and software solutions. Aims prevention, in anticipating situations before they become a problem.
Through our platforms we provide our clients with the tools to manage, from start to finish, the provision of services to their users.
Software, Hardware
and Support
Our service allows our clients to save costs, time and resources.
True-Kare has the ability to supply both hardware and software necessary to offer a comprehensive service to its partners.
We offer support in the migration of existing services to be able to adapt them to True-Kare solutions for those clients who require it.
Our service enables the analysis of data related to telecare and this data can be used intelligently to provide individual and predictive care.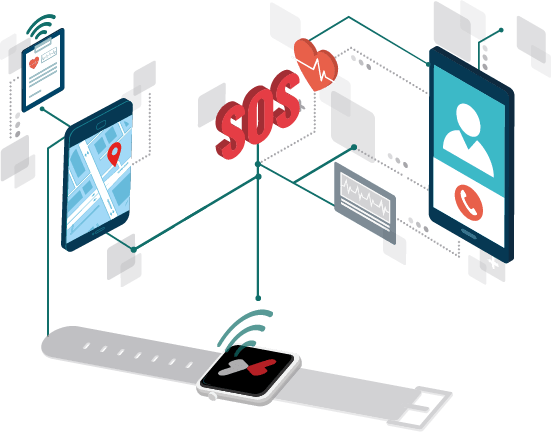 Improve your clients experience with True-Kare Management Platforms
Simplify and automate your in-house processes with – VERIFY –   the management platform, enabling you to manage devices, clients and support remotely:
Monitor and manage alarms of all your customers
Search and manage each user
Manage the devices
Device and service stat
Device overviews
Customize the platform in the way you want according to your brand guide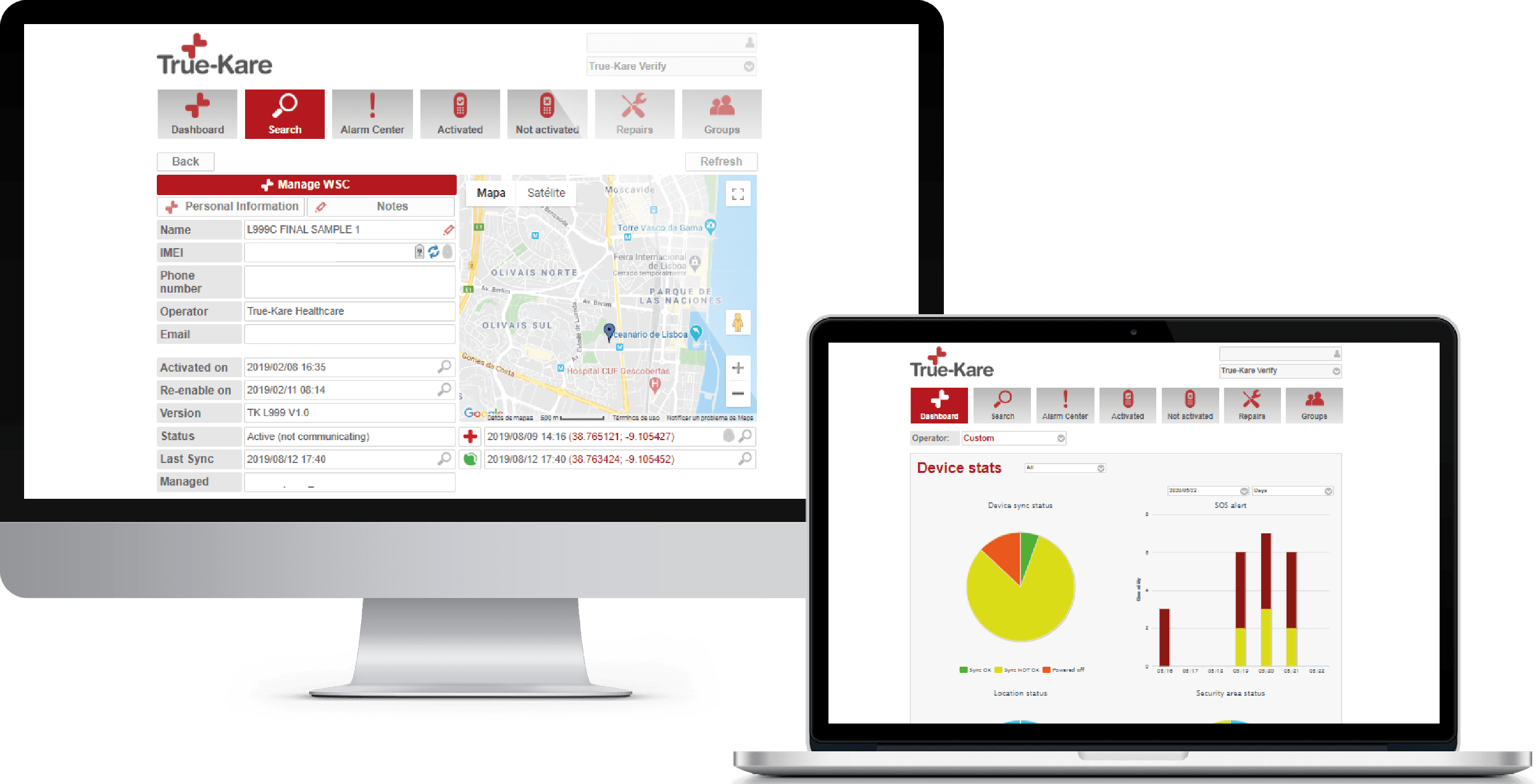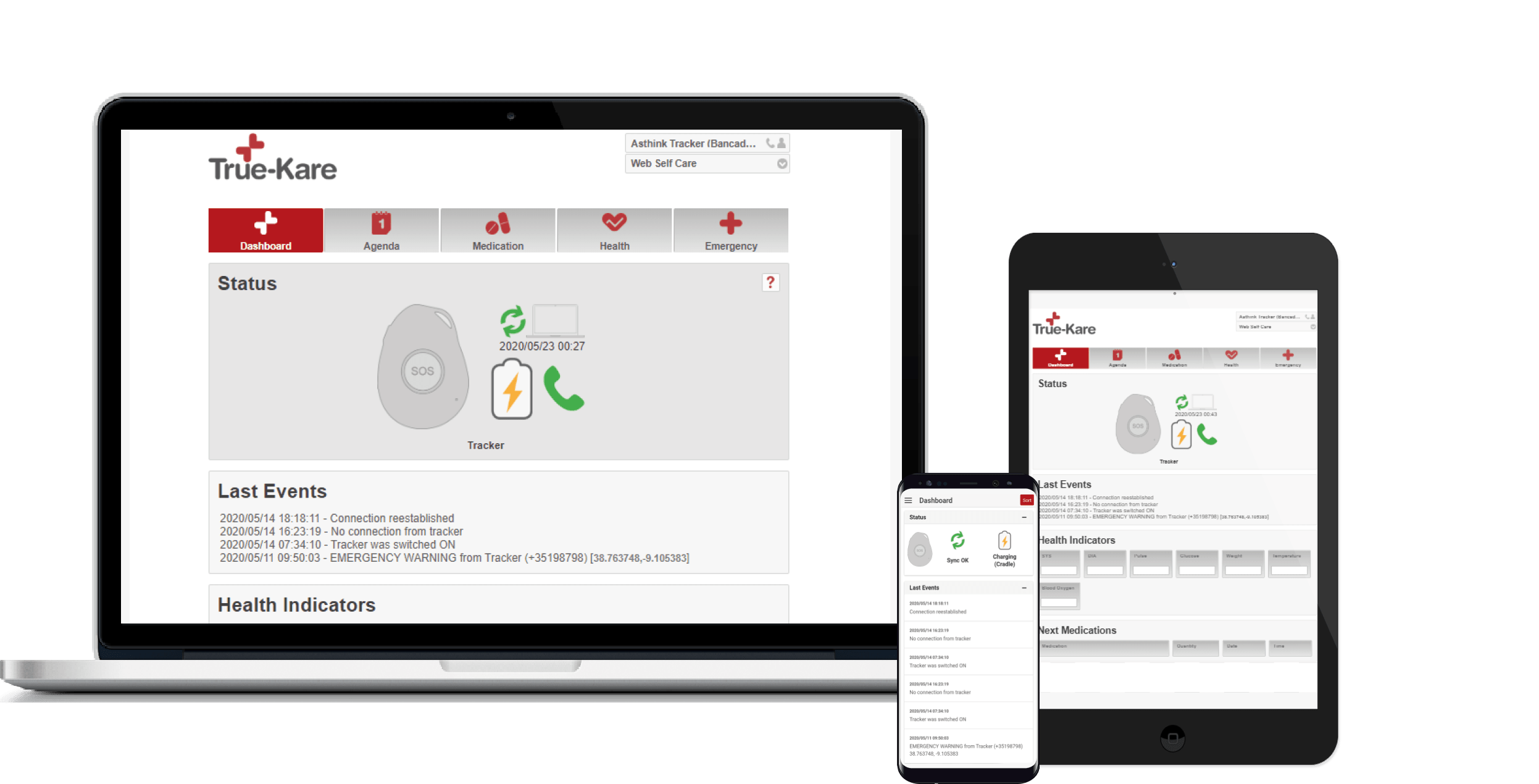 Is the non-business management platform, especially designed for your clients keeping them connected with end-users, family and caregivers:
Device configurationCheck user information
Setup security areas (geofencing)
Alarm control
Notes reminder
Medication reminder
Health parameters alerts
Smartphone push notification.
App available in iOS and Android.
Monitoring Centres
Integration
We have been working for the last 11 years in conjunction with Certified Monitoring Centres around the globe. We have developed APIs that works with Verklizan UMO, Tunstall, Vistalink, SIA DC-09 and many other webservers developed by our partners. 
Any integration is made in a seamless way, and ready to use without problems. All the Certified Monitoring Centres provides: 
24 hours a day, 7 days a week and  365 days a year of SOS Support
Telephone attention in several languages with native speakers
Phone call following during an emergency call
Follow-up calls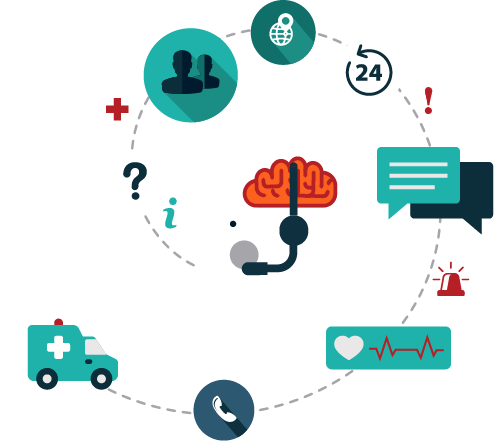 Experience the Telecare Service
Request your demo and we will help you create or upgrade your Telecare Business today with an end-to-end solution.